Mapping Colors

Maravatio, MX
2013-Present
Textile, Research, Workshops

Mapping Colors is a project based on engaging with place through plant and soil based dye experiments. It offers a point of engagement to understand place by engaging with what grows there. This is done through the study of color and form in each location. Starting with the series of dye work done at the Guapamacataro Residency in February 2013 using plants found locally around the hacienda where the residency was based, collecting, learning, and creating dye baths with each environment is intimate and lets me stay with the messiness of each location.

Supported by:
Oakopolis Gallery, Oakland , Ca.
Mary Porter Sesnon Gallery, Santa Cruz, Ca.
CASFS, Santa Cruz, Ca.
Lucid Art Foundation, Inverness, Ca.
Guapamacataro Arts and Ecology Center, Maravatio, MX
Healdsburg SHED, Healdsburg, Ca.
Dragonfly Farm, Healdsburg, Ca.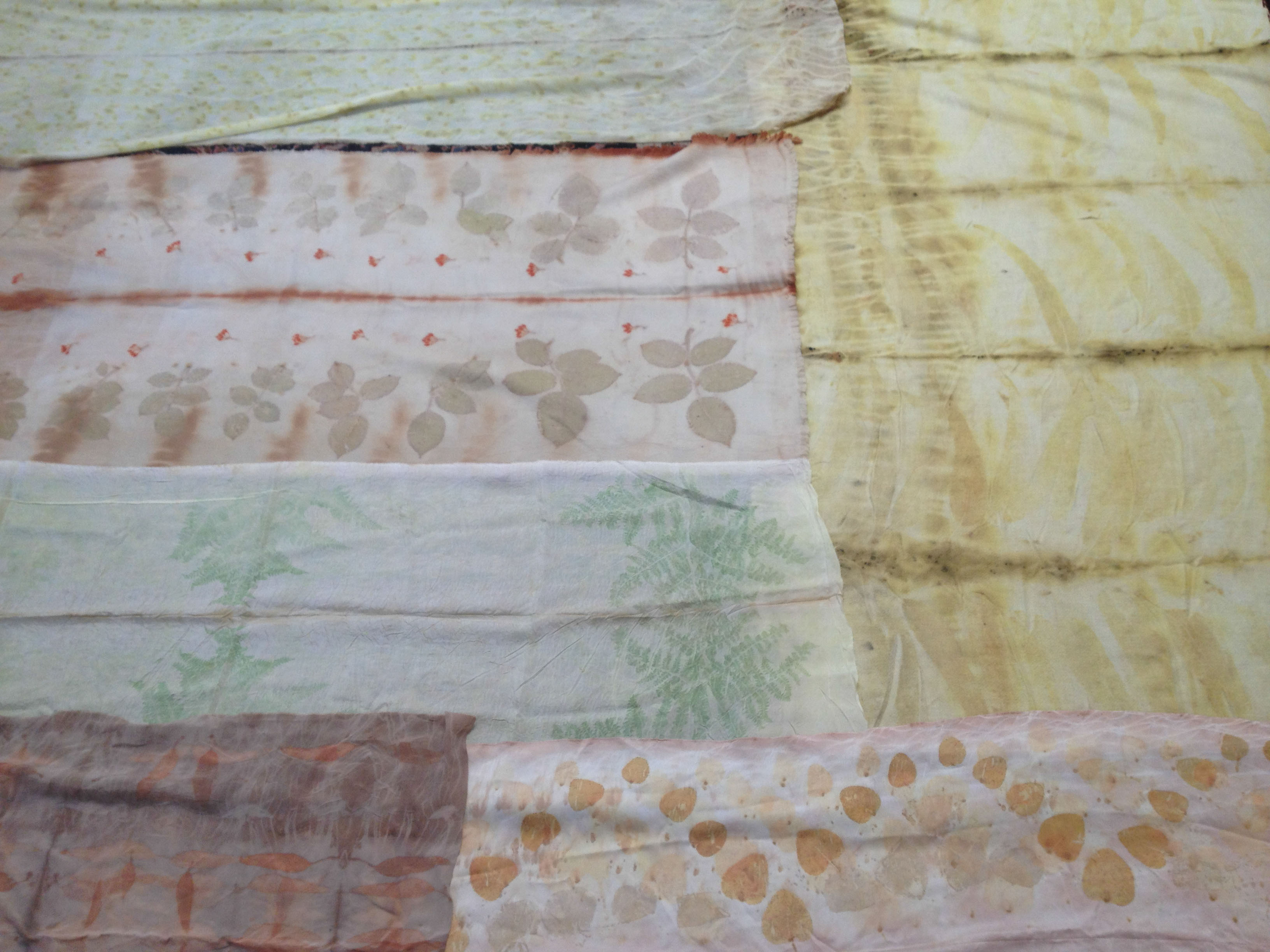 Plant-dyed fabrics being prepared for Oakopolis Gallery, Oakland Ca. 2013
Ecoprinting workshop Healsdburg, Ca. 2016
Bundles being prepared for dye pot, Inverness Ca. 2013
Dye garden installation, Mary Porter Sesnon Gallery, Santa Cruz, Ca. 2013